Well tomorrow is Thankful Thursday and again my heart has been dwelling on all I have to be thankful for this week.
I am grateful that the party for the babies went so well last week-end. Good times were had by all and the babies were an absolute joy to behold.
I am grateful for the time I spent with my granddaughter Annabel. She is at such a fun age I feel. Old enough to enjoy a REAL conversation with, and yet young enough that she is still so innocent and eager. I am also grateful that she feels so willing to share her hearts secrets and desires with me. I treasure the talks we have.
I am grateful that we discovered what it is that has been making my step dad lose weight without really trying, and to be soo unbearably tired all the time. I am also grateful that even though his blood sugar was SKY high, he was still OK, and that it is a treatable condition.
I am grateful that my son John's standup comedy night was such a HUGE success, and that there are to be more in the future. I've always known he is HYSTERICAL, and it's nice to see others can appreciate it too.
I am very grateful that I am to have a fun date night with my hubby Sat. night to celebrate not only our 35th wedding anniversary, but also Valentine's Day. We will see the play The Color Purple, and then have dinner somewhere nice afterwards. He has somewhere planned, but it is to be a surprise for me. I am thinking it might be Sushi as he knows I have been craving it so. Oh, and BTW, I am soo grateful for him as well.
This might seem silly, but I am also thankful for Valentine's Day. I love that there is such a holiday that lets you focus on those you love. I think sometimes it is easy to get carried away with the "idea" of that special Valentine, and that if you find yourself in the position where you don't have a special somebody, the holiday becomes a nightmare to just get through. I remember feeling this way on a couple of Valentine's Days when I was in high school. How silly when I think about it now. I think we should focus instead on ALL of those who are in our lives that we love and cherish. God has blessed me with soo many that truly my cup does run over. And right at the very top of my list is the Lord Himself. His love for me and for all of us remains constant and true. His gift of eternal life is the ultimate love gift we all could ever receive. So today, as always, I am grateful for Him, and for His love, and for His free gift to all who believe.
Psalm 118:29 Oh, give thanks to the LORD, for He is good! For His mercy endures forever.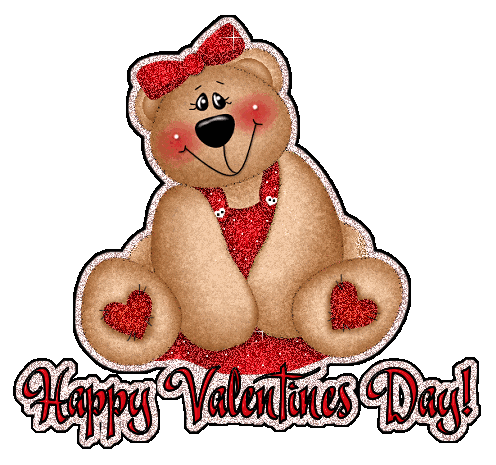 I am also grateful for all of you, my blogging friends. I wish I could send a special Valentine to each and everyone of you who has blessed my life through this last year of blogging. I starting blogging last year at this time and never in a million years did I EVER think I would meet so many wonderful people. So let me just say now how much I love and appreciate you all. To join the other grateful hearts, click
HERE
.